Semi-permanent warehouses by Herchenbach
A great warehouse cannot be designed exclusively in an engineer's office. Entering a dialogue with our customers and understanding their needs contributes just as much. Looking back on nearly 100 years of experience creating lightweight buildings and more than 5,000 completed projects for our customers in production, logistics and transportation, we have developed a modular design that offers you the economic flexibility demanded by enterprises today. Learn more about our modular design and warehouses.
Advantages of our warehouses
Our comprehensive service package provides you with a quick and easy path to your new, high quality warehouse solution.
Our buildings are an economic warehouse solution. We offer a high-quality product at an affordable price. A flexible rental option completes our commercial profile.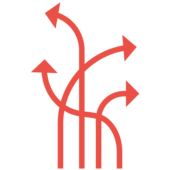 Flexibility
Our buildings are versatile and can adapt to your requirements. A Herchenbach warehouse allows your business to remain agile.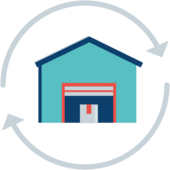 Comprehensive service package
Our services are extensive and closely aligned to one another. We provide our customers with a worry-free package and develop tailored solutions for their problems.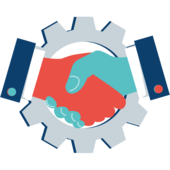 Industry expertise
It is unanimous: our customers all tell us that we understand their day-to-day business operations. This industry expertise is evident in our innovative solutions and tailored applications of our buildings.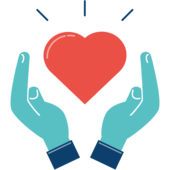 Commitment
All of our employees are committed to the company and our products. We care about our customers and the completion of our projects – each and every day.
One system – 1,000 possibilities
Our customers value our comprehensive service package and the simplicity of our solutions. Herchenbach semi-permanent warehouses are used in various industries. An overview of our building projects in the sectors automotive, logistics, food & beverage, packaging and other industries can be found here.
Request a quote